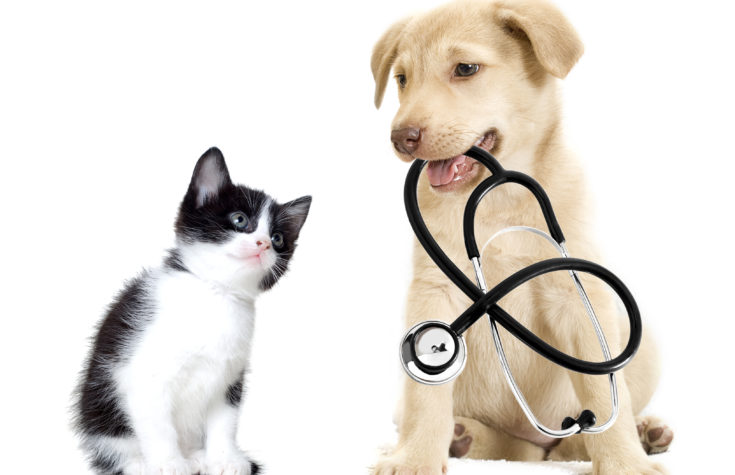 Pet Supplements: A Healthy Liver For Your Dog or Cat
Your dog or cat's liver is vital to the digestion and absorption of nutrients, the storage of vitamins and minerals, and the elimination of toxic substances from your dog or cat's blood. Maintaining a healthy liver or treating liver disease properly will help your pet live a long and happy life.
Main functions of the liver:
It is a cleansing organ that rids the body of toxins through chemical transformation or excretion in bile
Bile also aids in digestion of fats 
The liver produces glycogen, a starch analogue, which serves as energy storage 
The liver is responsible for protein production
Specific nutrition and liver supplements can be very beneficial to support liver function of your dog or cat. At VSL Laboratories we produce the highest quality, purest, and most reliable liver supplements to meet the standards of today's veterinarians, and animal owners.
Hepatosyl Plus, the number one liver support supplement in the UK, contains Silybin which is the most active isomer of Silybum marianum (also known as milk thistle), that acts as an antioxidant by increasing cellular superoxide dismutase.
Benefits of taking Hepatosyl Plus include S-adenosylmethionine (SAMe) and Vitamin E to create a triple antioxidant approach to liver support helping to neutralise free radicals within the liver.
Hepatosyl Plus contains Vitamin K which is needed by the liver to produce clotting factors II VII IX and X making it ideally suited for pre- and post-anaesthetic liver support and S-adenosylmethionine (SAMe) that helps maintain bile flow and is converted into glutathione.
If you're concerned about the health of your dog or cat's liver talk to your vet and make sure they're aware of Hepaotsyl Plus. You can purchase Hepatosyl Plus and other VSL Laboratories supplements from top quality retailers in the UK here. 
No Reviews for Pet Supplements: A Healthy Liver For Your Dog or Cat